Far more than just experiencing a new land or seeing new sights, our Pilgrimage along El Camino de Santiago de Compostela takes us through the spiritually rich and beautiful countryside of Galicia Spain where we will reflect, come closer to God, and gratefully consider the sacrifices and dedication of those who have gone before. As we walk on holy ground, behold sacred shrines and experience timeless works of art regarded as the most awe-inspiring and important of the world – we will renew our commitment to the roots of our Catholic faith. The masses and meditations we celebrate along the way will draw us together as a community. They will remind us of our blessings and the call to stewardship as followers of Jesus Christ.
El Buen Camino: An 11-Day Pilgrimage
Madrid / Sarria / Brea / Portomarin / Eirexe / Casanova / Furelos / Melide / Ribadiso de Baixa / O Pedruozo / Monte do Goza / Santiago de Compostela
Day One:
Our pilgrimage begins with an overnight flight to Madrid, Spain.
Day Two:
Welcome to Madrid, the capital and largest city in Spain! Although we will find Madrid a modern city, we can't help but be captivated by its rich history, art and spirit. After arriving, we will meet our Faith Journeys representative and visit the Prado Museum which hosts one of the finest art collections in the world including important Spanish and Flemish paintings, classical statues purchased from Italy, medieval religious treasures and even some Romanesque frescoes. We will also explore Buen Retiro Park, founded in 1631, and the immense Royal Palace of Madrid. We'll enjoy dinner and overnight in our hotel in Madrid. Evening Welcome Dinner and overnight
Day Three
We'll travel by modern motorcoach to Sarria. We will take a panoramic tour of the city before visiting the Monastery of Samos, one of the most important Monasteries of Spain because of its influence on the history and culture of the region. In the middle ages it was the wealthiest and most powerful monastery on the peninsula and educated the sons of nobility along with maintaining an important pilgrim's hospice, a pharmacy, a forge and many farms. It was severely damaged in a 1536 fire, rebuilt over 200 years, and then in 1951, a fire destroyed the library and monastery refectory. We enjoy dinner and retire to our hotel in Sarria for an overnight stay.
View the Full Itinerary
A Walking Pilgrimage along the Camino de Santiago
Mardrid / Burgos / Léon / O Cebreiro / Sarria / Portomarin / Ferreiros / Palas de Rei / Eirexe / Casanova / Ribadiso de Baixo / Furelos / O Pedrouzo /Barrosas / Santiago de Compostela / Finisterre
Day One:
Our adventure begins with an overnight flight to Madrid.
Day Two:
After passport control and baggage claim we will meet our guide, board our bus, and transfer into the city for a panoramic coach tour, stopping to explore Buen Retiro Park, founded in 1631, where we will see the immense Royal Palace of Madrid and visit the Al Mudena Cathedral. In the early evening we check into our hotel accommodations, enjoy dinner and meet for a short service of Compline before turning in for the night.
Day Three
We start our day by traveling to the Episcopal Cathedral in Madrid to receiving a blessing and pilgrimage gifts from the Bishop of Spain, The Rt. Rev. Carlos Lopez-Lozano. There will be time for some private prayer and reflection before boarding leaving Madrid for Burgos. While there, visit the Castillo de Burgos, Cathedral and enjoy lunch in the area. Later in the day, continue on to Leon, main city of the province of the same name and the cradle of Parliamentarism since it saw the first Parliament in European history created there in the 12th century. We will enjoy a guided city tour during which we will visit the Cathedral, a fine example of French Gothic architecture, the Basilica of San Isidoro which houses the funeral chapel of the Kings of Leon as well as the relics of St. Isidor. We will enjoy dinner and a service of Compline prior to the overnight stay in our hotel in Leon.
View the Full Itinerary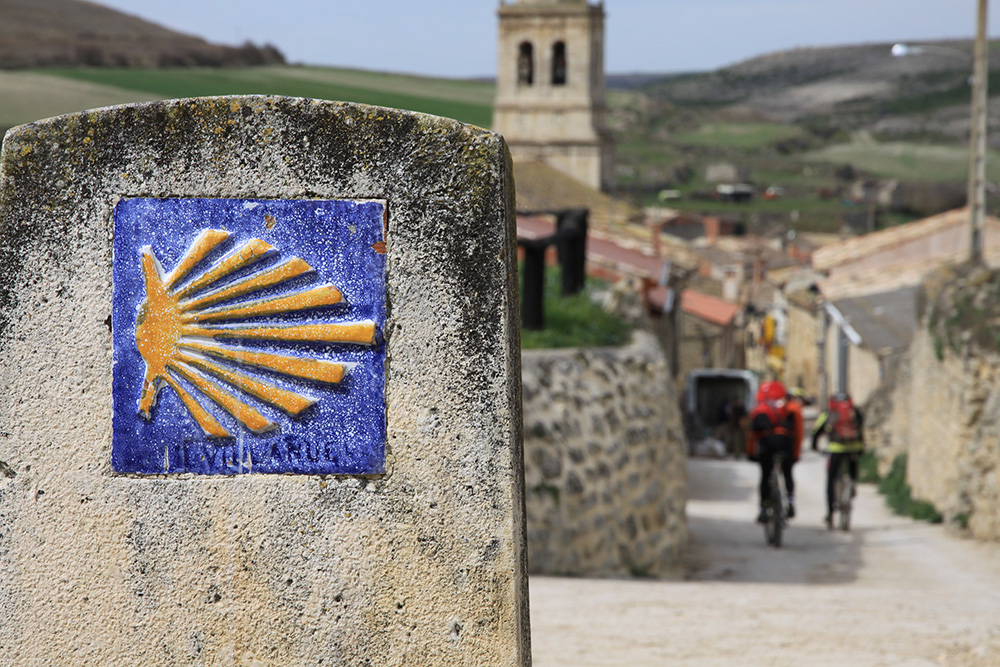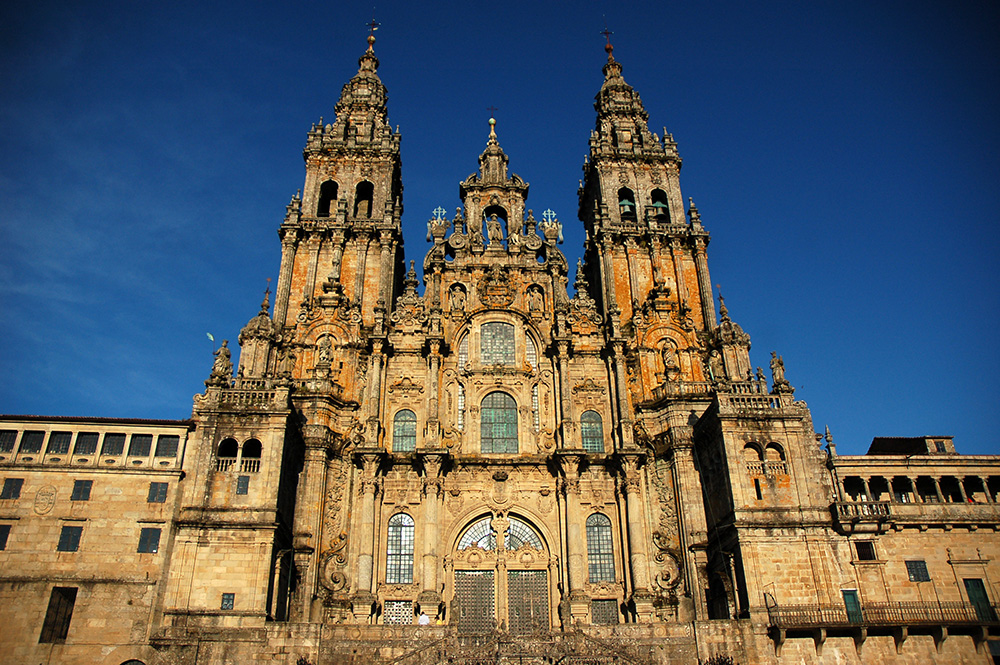 Contact us directly if you have any questions regarding a pilgrimage through the online form or at: