"Pilgrimage is at the very heart of our faith."
The Most Reverend and Right Honorable Justin Welby, Archbishop of Canterbury
Welcome to Episcopal Journeys
"The world is like a book, and those who don't travel will only read one page."
These words were spoken very recently and echo back to a much earlier time. In 595 Pope Gregory the Great sent St. Augustine to spread Christianity to the Britons. He was a pilgrim in a strange land, yet his travel and ministry brought Christianity to the English-speaking world. In fact, all English-speaking Christians can trace their heritage to Augustine's pilgrimage of faith!
At Faith Journeys, we strive to offer pilgrimage group travel that is true to our faith, and to Episcopal/Anglican heritage. From our program consultants to our operations team, our in-house flight specialists to our expert guides, the focus of every journey we plan is the spiritual experience of those with whom we partner. Our attention to detail allows you, as the group leader, the chance to absorb the pilgrimage experience while educating your group, never having to deal with the business end of your travel (hotel check-in/out, finding restaurants, booking visits, translating or logistics).
No matter if you are looking for a Bible-based pilgrimage to Israel, Jordan or Greece, an Anglican heritage tour of the great Cathedrals of England, a study on Celtic Christianity in Ireland and Scotland, walking the El Camino in Spain, or leading a group of youth on a Journey to Adulthood pilgrimage, we are here to help. Through our Episcopal Program Specialists, you will find a knowledge base of both church and destination. We work with you to build a pilgrimage itinerary that meets your needs, as custom designed as you require.
So, feel free to explore this web-page for a sampling of what we have to offer. If you have an idea or are seeking a destination that you don't see here, please feel free to contact us and we will work with you to develop exactly what you are looking for to enhance the faith journeys of your community.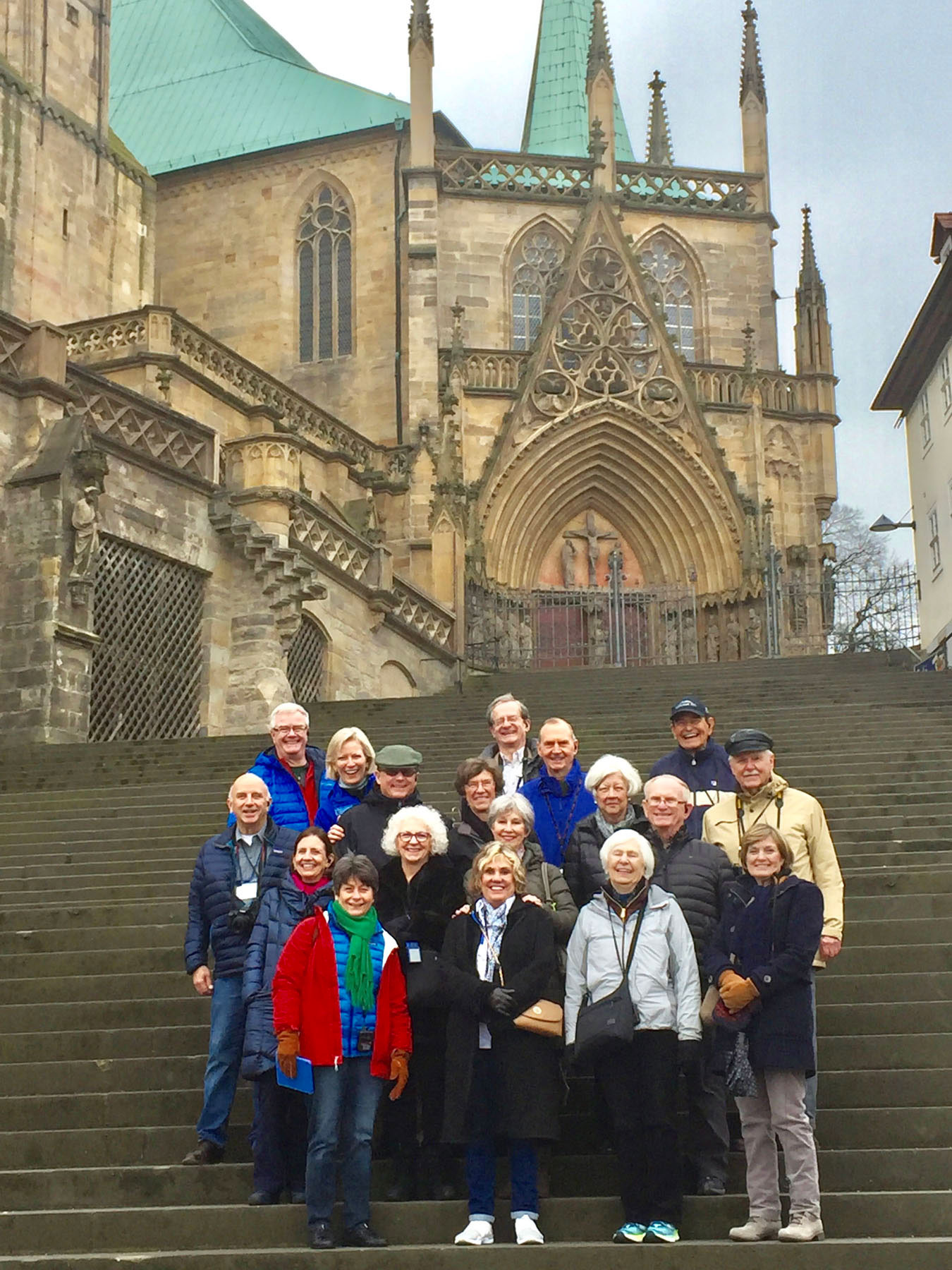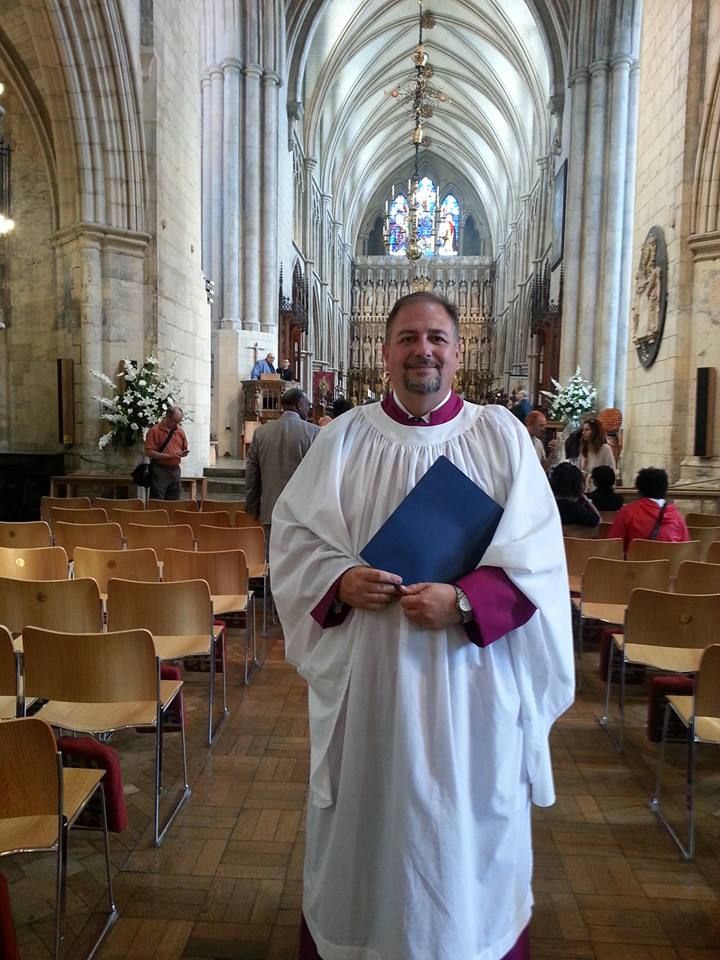 Darren Herring at Southwark Cathedral
About Our Team
Our team of pilgrimage consultants includes an Episcopal Specialist to help guide you through your planning and traveling experience. We also maintain many close relationships with Episcopal clergy and diocesan staff members from across the country who have worked with us and who are great resources for developing and maintaining a culture of pilgrimage to complement your formation offerings.
Our National Director of Sales, Darren Herring, has worked with the Episcopal Church for decades, in both parish and cathedral settings. He has led and worked in music programs and Christian education (J2A, RSCM and summer camp programs) and is a specialist in pilgrimage to the United Kingdom. Darren has a local and collegial knowledge of the UK, having both extensive travel experience and working within the British Cathedral system. He is certified in Safeguarding God's People and Children, and serves currently with Diocesan level committees. In addition, his spouse is an Episcopal priest and a pilgrimage tour leader.
"Our trip managed to touch on all of the important sights on our itinerary. We appreciated the ease of access to each site – carefully navigated by our tour guide. He was able to relay detailed stories and connect locations to scripture references. He was attentive to the group's needs and made modifications to our schedule as desired – in short taking good care of everyone. We started our days a bit earlier and discovered the benefits of arriving before most sights became overcrowded. Overall, we left Israel with a much fuller understanding of its history and geography. The Faith Journey team made the planning and implementation of our trip smooth and easy. Responses to our questions and needs were always prompt. Darren and Samantha's send-off at the airport was an unexpected effort – clearly going above and beyond – and much appreciated. Darren offered support all along the way; made a personal presentation at our church; and was always available for follow-up questions. Samantha did an excellent job in arranging our travel and hotel schedules as well as working with a few of our travelers who needed slightly different travel itineraries. My personal highlights included the renewal of our baptismal vows in the Jordan River and our time exploring the region of the Galilee. I also came away with a deeper understanding of the religious and political tensions within the region. Other travelers expressed delight in our time in Jerusalem – especially celebrating Holy Eucharist with the city of Jerusalem in the background."
Contact us directly if you have any questions regarding a pilgrimage through the online form or at: